Your unique
congress center.
Two of the three mother campaign visuals.
Evolution of illustrations.
The human figures are represented in an unreal and disproportionate way, contrasting small heads with large torsos and hands. This type of illustration, which is very much in vogue, brings dynamism to the composition.
For the creation of the posters we selected three images that represent the variety of rooms and purposes that the European Convention Center Luxembourg has.
TendanceNomad magazine.
Paperjam finance newsletter.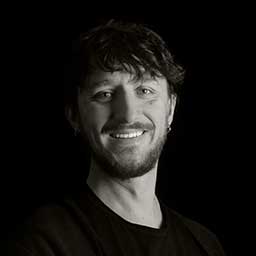 We worked around the term Unique by creating a universe of shapes and colors that depart from the canonical imagery of a convention center."
Nicholas

-

Creative Partner