Ministry of Mobility and Public Works
Ministry of Mobility and Public Works
All the bus lines
in your pocket.
The three campaign visuals, in different languages.
We developed print publications, abribus prints, full back buses, a radio and TV spot, as well as several animations for different digital medias. Social networks were covered too.
Abribus at Gare Rocade stop
The video, about 30 seconds long, allowed us to amplify the message a bit, emphasising the advantages of travelling by bus. They were shown on television, on social media, as well as on the screens of the Luxembourg tramway. A radio spot completed the set.
Luxembourg tramway
Instead of developing static ads, we took the opportunity to create animations that we then exported in HTML5 format. This ensures a good image quality, but also more conversions (user clicks).
The RGTR website.
The national bus network map.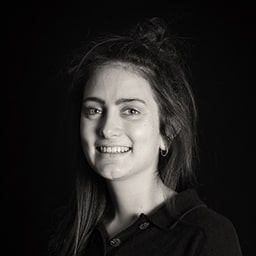 As this was a 360° campaign, the design process was challenging but it was also a great experience for me, from print to animation."
Céline

-

Designer